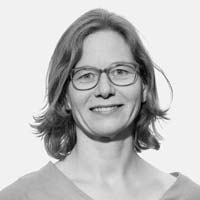 Julia Bader
EDP Network Member
Julia Bader is an Associate Professor in the Department of Political Science at the University of Amsterdam. She joined the Department of Political Science and the Amsterdam Institute for Social Science Research in July 2012. Before joining UvA, Julia worked as a research fellow at the German Development Institute / Deutsches Institut für Entwicklungspolitik (DIE) in Bonn (Germany) for five years. She holds a MA in Politics and Management from Konstanz University and a PhD in Political Science from Heidelberg University.
Julia's work focuses on China´s foreign relations, regime transition and autocratic stability, international relations and foreign policy, development assistance and human rights. She was a member of the "International Diffusion and Cooperation of Authoritarian Regimes – IDCAR-Network" and an external partner of the project "Undermining Hegemony. The US, China, Russia, and International Public Goods".
More about Julia Bader here.
Contact: julia.bader [at] external-democracy-promotion.eu
« back