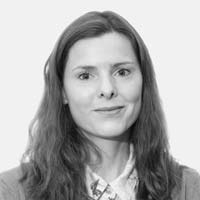 Leonie Holthaus
EDP Network Member
Leonie Holthaus is a senior research fellow at Technical University of Darmstadt. Her research is focused on democratization and international relations.
Leonie entered academia with works on the legitimation of the monarchical rule on the Arabian Peninsula. In her PhD and the monograph (2018) resulting from it, she contributes to theoretical international relations by reconstructing the impact of democratization on international relations and left-liberal democratic peace theories.
After research on German and North American democracy promotion in transitory Tunisia, Leonie now tackles the historical and epistemic development of democracy promotion practices. In addition, Leonie pursues a cooperative research project with Prof. Michael Christensen (Carleton University) that investigates how democracy promoters respond to disinformation in both transformative states and established democracies.
Leonie has been a visiting scholar at Aberystwyth University, Cambridge University, Copenhagen University, and the University of Queensland. In 2020, she has served as acting professor at Potsdam University.
More about Leonie Holthaus here.
Contact: leonie.holthaus [at] external-democracy-promotion.eu
« back