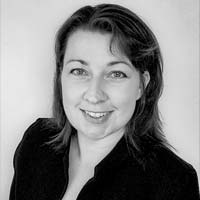 Seraphine Maerz
Former EDP Network Member
Seraphine Maerz is Principal Investigator and Project Leader of the DFG-funded project "Smart Authoritarianism? Comparing the Internet Strategies of Authoritarian Regimes". Before she was Assistant Professor at the Department of Political Science as well as Deputy Director of the Varieties of Democracy Institute at the University of Gothenburg. She holds a Ph.D. from Central European University.
In her research, Seraphine studies the language of political leaders or inquiries about "Pandemic Backsliding" during the Covid-19 pandemic. More broadly, she analyzes patterns in episodes of democratization and autocratization. Seraphine works with qualitative and quantitative methods and is passionate about cutting-edge approaches such as fsQCA, quantitative text analysis, web scraping and other computational methods.
Read more about Seraphine Maerz on her personal webpage.
Contact: seraphine.maerz [at] external-democracy-promotion.eu
« back