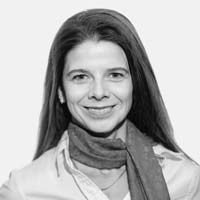 Solveig Richter
EDP Network Member
Prof. Dr. Solveig Richter primarily concentrates on the effectiveness of various instruments of democracy promotion and specializes on the connection between democracy and peace. Here the core focus lies on the European Union and the Organization for Security and Cooperation in Europe (OSCE). Solveig Richter pursues an interdisciplinary approach ranging from theories of international relations (especially from socialisation and Europeanization research) to transformation research, and she emphasizes that democracy promotion can yield not only positive-, but also sometimes unintended, counterproductive side effects. Together with Tina Freyburg, she currently conducts research based on the effectiveness of political conditionality in countries as in the Western Balkans, Ukraine or Arab countries where the establishment of democracy by external actors is impeded by difficult preconditions. In addition, she provides the network expertise on democratisation- and state building processes in Eastern Europe, especially in South Eastern Europe.
Prof. Dr. Solveig Richter is a Professor for "International Relations and Transnational Politics" at the University of Leipzig.
More about Solveig Richter here.
Contact: solveig.richter [at] external-democracy-promotion.eu
« back