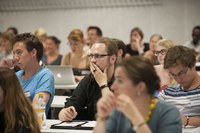 The Summer School in Democracy Studies takes place at the University of St Gallen from 26 to 30 June 2017. EDP member Tina Freyburg is organizing this summer school, together with the National Center of Competence in Research (NCCR) Democracy. Doctoral students from all over the world are invited to apply for the week-long summer school. Participants will receive a certificate (3 ECTS).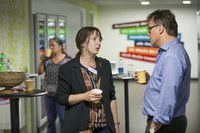 The Summer School programme involves five one-day sessions, each focused on a particularly relevant aspect of democracy or democracy promotion in a globalizing world. The Summer School will give the participants a unique opportunity to discuss their individual research projects in small groups and with acknowledged international experts in their field. All sessions are taught in English.
1. Global democratic governance (Hayley Stevenson, University of Sheffield / K. Dingwerth, University of St. Gallen)
2. Democratic diffusion (J. Pevehouse, University of Wisconsin-Madison / O. Westerwinter, University of St. Gallen)
3. Social movements in complex media ecologies (A. Robertson, University of Stockholm / Y. Welp, University of St. Gallen & ZDA)
4. Democratic socialization and attitude change (C. Welzel, Leuphana University Lüneburg / T. Freyburg, University of St. Gallen)
5. Development assistance and natural resource revenues (S. Dietrich, University of Essex / R. Hodler, University of St. Gallen)
Besides the academic program, an attractive social program will be offered. More information about the Summer School, including the application documents, here.