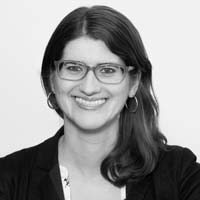 Tina Freyburg
EDP Network Member
Tina Freyburg is a political scientist interested in unravelling some of the most important chances and risks that emerge for democracy in a globalizing and digitalizing world.
Tina works as Professor of Comparative Politics at the University of St.Gallen in Switzerland, where she also serves as the Academic Director of the interdisciplinary MA programme "International Affairs & Governance" and co-directs the Institute of Political Science.
Tina pursues an innovative and versatile research programme, which is located at the interface of Comparative, International and European politics. Her main ongoing projects evolve around three main topics: (1) the promotion of democratic rules and practices through conditionality and functional cooperation, with a particular focus on the EU's accession and neighbourhood policies; (2) the evolution of political attitudes in times of a crisis of representation, with a particular focus on populism and governance beyond the nation-state; and (3) the role of telecommunications companies in the implementation of state-ordered internet shutdowns, with a particular focus on the identities of company owners and their political-legal responsibilities.
Tina received her Ph.D. from ETH Zurich in 2011. Prior to returning to Switzerland in 2015, she was a Max-Weber-Fellow at the European University Institute in Florence (2011/2) and then joined the Department of Politics & International Studies at the University of Warwick, first as Leverhulme-Trust-Fellow (2012/3), then Assistant Professor (2013/4) and Associate Professor (2014/5). In Warwick, Tina also headed the Centre for Studies in Democratization and was involved in the development and introduction of the BA and the MA programmes in Politics, Big Data and Quantitative Methods.
More about Tina Freyburg here.
Contact: tina.freyburg [at] external-democracy-promotion.eu
« back