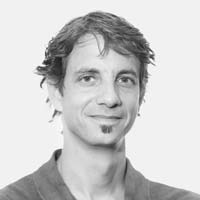 Jonas Wolff
EDP Network Member
Jonas Wolff is a political scientist working at the intersection of comparative politics and international relations. His research focuses on the transformation of political orders, contentious politics, international democracy promotion, and Latin American politics. Current research projects look at dynamics of interaction in contexts of shrinking civic space, struggles over socioeconomic reforms in Egypt and Tunisia post 2011 in interregional comparison as well as at territorial dynamics of conflict and violence in post-agreement Colombia. Recent publications include The negotiation of democracy promotion (Special Issue of Democratization, 2019, co-edited with AE Poppe and J Leininger), Socioeconomic Protests in MENA and Latin America (Palgrave Macmillan, 2020, co-edited with I Weipert-Fenner), and Justice and Peace: The role of justice claims in international cooperation and conflict (Springer, 2019, co-edited with C Fehl, D Peters and S Wisotzki).
In the area of external democracy promotion, past research analyzed the role and relevance of democracy promotion within the larger framework of states' foreign and development policies as well as justice conflicts and negotiation processes in democracy promotion. Key publications in this area include the above-mentioned Special Issue on The negotiation of democracy promotion, The contested spaces of civil society in a plural world: norm contestation in the debate about restrictions on international civil society support (Contemporary Politics 2017, with AE Poppe), Negotiating interference: US democracy promotoin, Bolivia, and the tale of a failed agreement (Third World Quarterly, 2017), Power in Democracy Promotion (Alternatives, 2015), and The Comparative International Politics of Democracy Promotion (Routledge, 2014, co-edited with HJ Spanger and HJ Puhle).
Jonas is professor of Political Science focusing on transformation research and Latin America at the Goethe University Frankfurt. He is head of the research department "Intrastate Conflict" at the Peace Research Institute Frankfurt (PRIF). He is an executive board member of the Instituto Colombo-Alemán para la Paz (CAPAZ) in Bogotá, Colombia, and co-coordinator of the working group "Andean countries" of the Association for German Research on Latin America (ADLAF).
More about Jonas Wolff here and here.
Contact: jonas.wolff [at] external-democracy-promotion.eu
« back