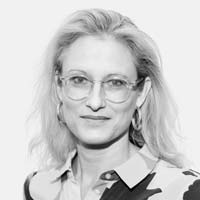 Julia Leininger
EDP Network Member
Dr. Julia Leininger chairs the research program "Transformations of Political Order: Governance, Values and Peace" at the German Development Institute/Deutsches Institut für Entwicklungspolitik (DIE) in Bonn. She also co-coordinates DIE's Africa research. Julia teaches at the University Duisburg-Essen and in DIE's renowned Postgraduate Course for Future Professionals in Development Policy and is a regular faculty member of DIE's Global Governance School.
Her comparative research focuses on explaining political transformation, social cohesion in Africa and international engagement to support democratization. She has published on democracy promotion, African politics, religion and state as well as regional organizations. Julia translates her academic research into policy advice and engages in impact measurement on the effectiveness of international democracy support and state-building.
Julia's most recent projects focus on the role of societal value orientations in international democracy support and state-building in fragile states, the role of religious actors in democratization processes and governing the SDGs.
More about Julia Leininger here.
Contact: julia.leininger [at] external-democracy-promotion.eu
« back