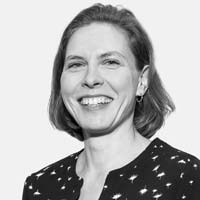 Inken von Borzyskowski
EDP Netzwerkmitglied
Inken von Borzyskowski ist Assistenzprofessorin für Politikwissenschaft am University College London. Zuvor war sie an der Florida State University als Assistenzprofessorin tätig. Ihre Forschung konzentriert sich auf die innenpolitischen Auswirkungen internationaler Beziehungen mit Schwerpunkt auf internationalen Organisationen und ihrem Einfluss auf innerstaatliche Konflikte und Wahlen. Konkret gliedert sich ihre Forschung in drei Bereiche: internationale Demokratieförderung, die Ursachen und Folgen von Gewalt im Zusammenhang mit Wahlen, sowie die Mitgliedschaftspolitik internationaler Organisationen (Austritte und Suspendierungen).
In ihrem Buch "The Credibility Challenge: How Democracy Aid Influences Election Violence", erschienen 2019 bei Cornell University Press, entwickelt und testet Inken eine Theorie, wie internationale Organisationen Gewalt während Wahlen beeinflussen können, indem sie die Glaubwürdigkeit von Wahlen verändern. Ihre Forschung ist in Journalen wie International Studies Quarterly, British Journal of Political Science, Journal of Peace Research, Review of International Organizations, und Cornell University Press veröffentlicht.
Inken promovierte in Internationalen Beziehungen, Methodologie und Vergleichender Politik an der University of Wisconsin-Madison; zudem verbrachte sie ein Jahr an der Duke University. Ursprünglich aus Berlin stammend erhielt sie ein Postdoc-Forschungsstipendium und zuvor ihren Masterabschluss an der Freien Universität Berlin und arbeitete am Wissenschaftszentrum Berlin für Sozialforschung.  Sie war Forschungsstipendiatin am European University Institute in Florenz, bei der International Foundation for Electoral Systems (IFES) in Washington, D.C., und Beraterin am U.S. Institute of Peace (USIP).
Mehr über Inken von Borzyskowski auf ihrer Webseite und ihrem UCL-Profil.
Kontakt: inken.vonborzyskowski [at] external-democracy-promotion.eu
« zurück