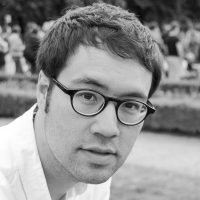 Johannes Gerschewski
EDP Netzwerkmitglied
Dr. Johannes Gerschewski ist seit Oktober 2016 wissenschaftlicher Mitarbeiter am Lehrbereich Vergleichende Analyse politischer Systeme der Humboldt-Universität zu Berlin. Bevor er zur HU wechselte, war er zwischen 2011 und 2016 wissenschaftlicher Mitarbeiter in der Abteilung "Demokratie und Demokratisierung" des Wissenschaftszentrums Berlin (WZB), wo er zusammen mit Wolfgang Merkel ein DFG-Forschungsprojekt zu "Critical Junctures and the Survival of Autocracies" leitete. Seine Forschungsschwerpunkte liegen in der Vergleichenden Regimeforschung, der Analyse von Demokratisierungsprozessen sowie methodologischen Grundfragen – zurzeit arbeitet Johannes zu Stabilität autokratischer Regime in Ostasien und beschäftigt sich mit Fragen der Legitimität in jungen Demokratien und Autokratien.
Johannes hat 2014 an der Humboldt-Universität zu Berlin mit "summa cum laude" promoviert. Seine Dissertation untersuchte historisch-vergleichend die Stabilisierungsbedingungen autokratischer Regime in Ostasien seit 1945. Johannes argumentiert, dass einerseits die Komplementarität zwischen den "drei Säulen der Stabilität", Legitimation, Repression und Kooptation, sowie deren interne Institutionalisierung eine Autokratie am Leben erhält. Er hat begonnen, zu diesen Themen zu publizieren.
Zudem hat Johannes in seiner Zeit am WZB geholfen, die methodologisch orientierte "Berlin Summer School in Social Sciences" aus der Taufe zu heben. Zwischen 2001 und 2008 hat Johannes in Passau, Berlin und Seoul Politik, Philosophie und Wirtschaft (Magister) sowie Sprachen, Wirtschafts- und Kulturraumstudien (Diplom) studiert, bevor er ein Jahr am GIGA Institut für Asienstudien in Hamburg gearbeitet hat. 2014 war Johannes Gast am Weatherhead Center for International Affairs an der Harvard University.
Mehr über Johannes Gerschewski hier.
Kontakt: johannes.gerschewski [at] external-democracy-promotion.eu
« zurück