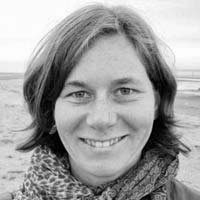 Julia Bader
EDP Netzwerkmitglied
Julia Bader ist Associate Professor am Institut für Politikwissenschaft der Universität Amsterdam (UvA). Bevor sie im Juli 2012 an der UvA sowie dem Amsterdam Institute for Social Science Research tätig wurde, arbeitete Julia fünf Jahre lang als wissenschaftliche Mitarbeiterin am Deutschen Institut für Entwicklungspolitik (DIE) in Bonn. Sie absolvierte ihren Master of Arts in Politik und Management an der Universität Konstanz und erwarb ihren Doktortitel in Politikwissenschaft an der Universität Heidelberg.
Julia beschäftigt sich vor allem mit chinesischer Außenpolitik, Regimewechsel und autokratischer Stabilität, internationalen Beziehungen, sowie Entwicklungshilfe und Menschenrechten. Sie war ein Mitglied des Netzwerkes "International Diffusion and Cooperation of Authoritarian Regimes (IDCAR)" und externer Partner des Projekts "Undermining Hegemony. The US, China, Russia, and International Public Goods".
Mehr über Julia Bader finden Sie hier.
Kontakt: julia.bader [at] external-democracy-promotion.eu
« zurück