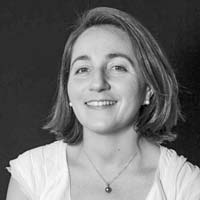 Sarah von Billerbeck
EDP Netzwerkmitglied
Sarah von Billerbeck ist Associate Professor für Internationale Beziehungen an der University of Reading. Davor arbeitete sie am King's College London und war zuvor für die UN-Friedensmission in der DR Kongo (MONUC), die UN-Wirtschafts- und Sozialkommission für Westasien im Libanon und das American Refugee Committee in Guinea tätig.
Ihre Forschung umfasst zwei Schwerpunkte: (1) Friedenssicherung, Friedenskonsolidierung und Wiederaufbau durch die Vereinten Nationen, und (2) internationale Organisationen und Legitimität. Sie ist Co-Leiterin des ESRC-finanzierten Projekts "Democratization and United Nations Peacebuilding", sowie des SSHRCC-finanzierten Partnerschaftsentwicklungsprojekts "Peacebuilding and Local Knowledge Network". 2016-19 war sie Leiterin eines ESRC-finanzierten Projekts zur Selbstlegitimation internationaler Organisationen, sowie 2017-18 eines von der Folke Bernadotte Academy finanzierten Projekts zur Untersuchung des Leistungsmanagements in internationalen Organisationen.
Sarah ist Co-Direktorin des UN and Global Order Programme an der University of Reading; Mitglied der Folke Bernadotte Academy Research Working Groups; Mit-Herausgeberin des akademischen Journals International Peacekeeping; sowie Mitglied des Exekutivrats der International Organisation Section innerhalb der International Studies Association. Im Jahr 2018 war sie Visiting Research Fellow am Department of International Development der University of Oxford. Ihr Buch, "Whose Peace? Local Ownership and UN Peacebuilding" wurde 2017 bei Oxford University Press veröffentlicht. Ihre Arbeiten sind unter anderem in International Studies Quarterly und Review of International Studies erschienen.
Mehr über Sarah von Billerbeck hier.
Kontakt: sarah.vonbillerbeck [at] external-democracy-promotion.eu
« zurück