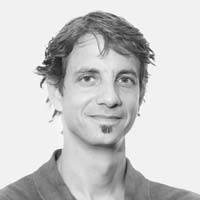 Jonas Wolff
EDP Netzwerkmitglied
Jonas Wolff ist Politikwissenschaftler und arbeitet an der Schnittstelle zwischen Vergleichender Politikwissenschaft und Internationalen Beziehungen. Seine Forschungsschwerpunkte liegen auf der Transformation politischer Ordnungen, "contentious politics", internationaler Demokratieförderung und lateinamerikanischer Politik. Aktuelle Forschungsprojekte beschäftigen sich mit Gerechtigkeitskonflikten in der Demokratieförderung, contentious politics in Ägypten und Tunesien vor dem Hintergrund südamerikanischer Erfahrungen und der Transformation von Demokratie in Bolivien und Ecuador sowie dem innerkolumbianischen Friedensprozess.
In einem abgeschlossenen Forschungsprojekt hat Jonas die Rolle und Relevanz von Demokratieförderung im Rahmen nationaler Außen- und Entwicklungspolitik mit einem Fokus auf die USA und Deutschland analysiert. Sein empirischer Schwerpunkt liegt außerdem bei Bolivien und Ecuador als "Rezipienten" von Demokratieförderpolitik. Zur Zeit setzt er sich verstärkt mit der Frage auseinander, wie Demokratieförderung durch die 'Rezipienten' hinterfragt und wie Demokratieförderung zwischen 'Gebern' und 'Rezipienten' ausgehandelt wird. Neueste Publikationen umfassen unter anderem The contested spaces of civil society in a plural world: norm contestation in the debate about restrictions on international civil society support (Contemporary Politics 2017, mit Annika Elena Poppe), Between Banyans and battle scenes: Liberal norms, contestation, and the limits of critique (Review of International Studies 2016, mit Lisbeth Zimmermann), Power in Democracy Promotion (Alternatives 2015), und The Comparative International Politics of Democracy Promotion (Routledge 2014, herausgegeben zusammen mit Hans-Joachim Spanger und Hans-Jürgen Puhle).
Jonas ist Programmbereichsleiter des Programmbereichs "Innerstaatliche Konflikte" und Vorstandsmitglied des Leibniz Institutes Hessische Stiftung Friedens- und Konfliktforschung (HSFK). Er lehrt an der Goethe-Universität Frankfurt und der Universität Kassel und ist Ko-Koordinator der Arbeitsgruppe "Andenländer" der Arbeitsgemeinschaft Deutsche Lateinamerikaforschung (ADLAF).
Mehr über Jonas Wolff hier und hier.
Kontakt: jonas.wolff [at] external-democracy-promotion.eu
« zurück